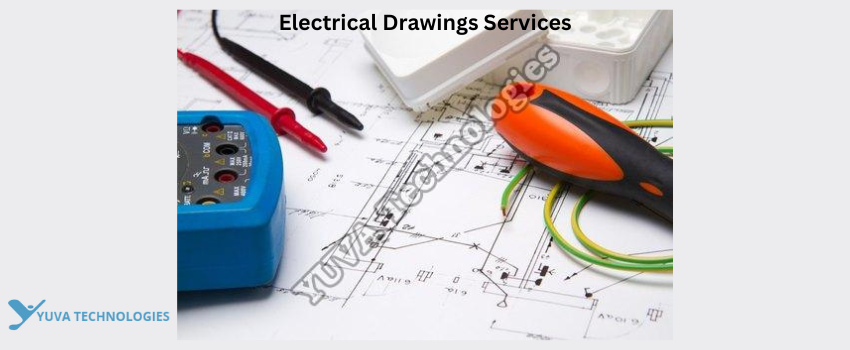 An electricity drawing by an electrical drawing service provider may seem like just another expenditure to you. You could believe that you'd never need to employ an electrical drawing. See why you want an exact and current electrical drawing for your site by reading on.
An Electrical Sketch Is What?
You may have no idea what an electrical drawing is, much less why you need one. An electrical drawing is a type of technical drawing that uses lines and symbols to convey. The electrical design of an engineer to those who will be implementing the drawing on the job site.
What Elements Make Up An Electrical Drawing?
A precise electrical sketch would often include several distinct elements. The incoming lines' voltage, size, capacity, and rating will be shown. A power transformer's rating, winding connection, and grounding method are also shown.
Moreover, they display main and tie-breakers as well as incoming main switches. All of the principal cable and wire lines, along with the accompanying isolating switches. It may be one of the most crucial items an electrical design by an electrical drawing service provider may display.
Moreover, feeder breakers and fused switches are included in electrical drawings. Last but not least, electrical drawings display the voltage and size of all the important equipment. It includes batteries, generators, air conditioning, etc.
What Services Do You Offer For Electrical Drawings?
Short circuit estimates, synchronization studies, transmission line studies, safety assessment studies, electrical proper safety, efficient maintenance, and another geotechnical engineering. Some of the most significant and often included services in an electrical drawing.
What Makes An Electrical Sketch Necessary, Then?
You may be asking why you need to waste cash on a predicts drawing now. You are aware of what one is and what it may contain. Electrical drawing services are extremely
necessary for tracking down problems and exchanging information about your site's power infrastructure. They can contribute to the safe, effective, and most importantly, seamless operation of your system.
They may even assist you in identifying prospective hazards that you may avoid before an issue arises. If all of these advantages aren't enough to persuade you that you need accurate and current electrical drawings. Perhaps this will: correct and current electrical drawings ensure that your facility complies with all applicable code requirements.
What Are Included in Electricity Plans?
According to the undertaking, Electrical drawing services may vary, however, they often contain the following.
• the system's numerous fixtures and components are connected.
• Main cable, accompanying isolating switches, and wire runs
• wiring diagrams displaying the actual connections and circuit configurations
• Schedules
• a site plan displaying the building's location and outside wiring
• Switches with fuses, tiebreakers, and main switches
• Transformers for power, winding connections, and grounding methods
• Information on electricity lines, including rating, voltage, capacity, and size
• Electrical wire connections and other system components
• Floor layouts that show where the electrical systems are located on each floor
• Batteries, generators, air conditioners, solar panels, etc., together with information on their size and voltage
• The legends include explanations for the symbols, abbreviations, and symbols. Such objects as switches, solutions for a wide range, lights, and fixtures serve as these symbols.
An electrical sketch is something you should have overall. The advantages to getting an accurate and up-to-date drawing done for your business are several.