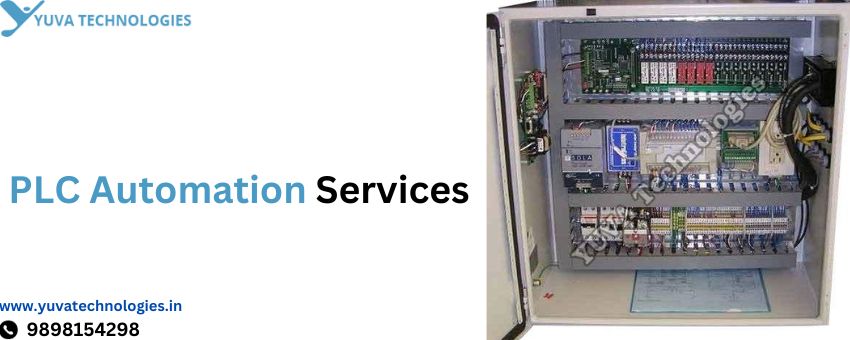 PLC automation comprises motor control, temperature control, conveyor systems, and quality assurance.
PLC automation brings several benefits, including precision control, trustworthiness, and the aptitude to monitor and handle processes in real time.
It is programmed to perform the specific control logic that lets them handle the inputs from different switches and sensors. They make the right decisions based on the predefined algorithms. It allows proper control over machinery and procedures.
Usages
PLC automation is broadly used in different industries. The industries are manufacturing, automotive, pharmaceuticals, and food and beverage. The common applications comprise motor control, temperature control, conveyor systems, and quality assurance.
Get the most reliability
PLCs are renowned for their reliability and robustness. They are planned to operate in harsh industrial setups with the least downtime. Trustworthiness is essential in industrial automation, where constant operation is frequently necessary.
Real-time Monitoring
PLCs can collect and process data from sensors and tools in real time. It lets operators and engineers check the status of processes and make instant adjustments if required. Real-time data also serves for predictive optimisation and maintenance.
Enjoy the extreme flexibility.
This automation system is quite flexible to use. It is easy to reprogram or reconfigure to adapt to changing production needs. The flexibility allows for cost changes in the hardware where changes are required.
No doubt, safety is always a top concern in different industrial settings. PLCs can be combined with great safety systems to make sure that machinery and processes operate securely. The safety PLCs are made to meet the special safety standards.
Go for a better level of communication. They can easily communicate with other devices and systems in the factory.
• Human-Machine Interfaces (HMIs),
• SCADA (Supervisory Control and Data Acquisition) systems,
• Enterprise-level systems.
The special connectivity allows them to centralise control and data analysis.
budget-friendly choice
As compared to the traditional relay-based control systems, they are more budget-friendly. PLCs can change different relays and timers with a particular programmable device, cutting down on tools as well as equipment and wiring expenses.
PLCs give comprehensive diagnostic details when problems arise. It can ease troubleshooting and assist maintenance personnel in quickly classifying and rectifying trouble. It can contribute to energy efficiency by optimising processes and cutting down on energy utilisation when tools are not in use.
Combination with Industry 4.0: It can play a significant role in the digital transformation of manufacturing. They can be combined into smart factories to allow data-driven decision-making and analytical maintenance.
It is a basic technology in modern manufacturing and industrial procedures. It gives you the ability to manage, control, and optimise complex processes powerfully and reliably, contributing to increased efficiency and reduced operating costs.
If you are new in the field, it is quite essential to talk with a team of professionals.PLC Automation Service Provider can give you the right support and assistance. Now, grab the best solutions without any difficulty. It is just the perfect ways to enjoy the services without any difficulty.