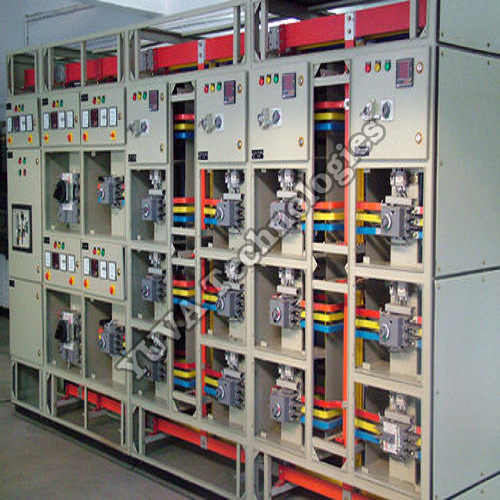 EPLAN Electric P8 is a consistent, integrated, and fast engineering system for you to plan and design electrical engineering for machines and plant systems. In addition, a wide range of unique software support systems is helpful for different engineering methods.
In the automobile and engineering industries, electric P8 machine has an enormous requirement. This machine has unique requirement for different industries.
The Uniqueness of the Electric P8 Machine
EPLAN Electric P8 automatically generates detailed evaluations for you as an integral component of the project documentation-either on an ongoing basis or combined after project completion, as per the requirement.
Downstream process steps then get all the necessary information from engineering from integrated planning to manufacturing, maintenance, repair, and commissioning.
The software supports various engineering methods, from manual creation to standardised and template-based approaches, and automates time-consuming design tasks such as automatic wire numbering, device tagging, cross-referencing, and error checking.
EPLAN Electric P8 offers you much more effective and stable technology. This unique machine offers direct integration to provide users with quick and secure engineering support. EPLAN data portal for high-quality product catalogues from a growing pool of prestigious component manufacturers.
Features of EPLAN Electric P8 Machine
EPLAN Electric P8 designing services and software are helpful in electrical, automation, and mechatronic engineering fields. It is one of the world's leading design software solutions for machine and panel builders.
EPLAN is the ideal partner to streamline the different challenging engineering processes. Whether small or large enterprises, it strives to enable the customers for expertise.
Advantages of EPLAN Electric P8
The significant advantages of using EPLAN electric P8 are as follows-
-EPLAN Electric P8 is facilitated with advanced technology that consists of its vital objective and shortening design time and eliminating the requirement for a draftsperson. Moreover, the company has modularised project design, minimised design costs, and improved product quality.
- A quicker and more efficient project is performed with an electric P8 for completing different project quotes.
It can standardise recurrent content.
- It provides faster and more reliable document creation.
- It can reduce the error more prominently. Therefore, the error-checking system is very effective in this machine.
- Rapid integration of customers specified changes and data corrections.
- It can send electrical design data to enclosure the design and production.
EPLAN Technical Support
EPLAN technical support comprises a training package where on-site training will be provided by a team of professional consultants or trainees that will be invited to learn at EPLAN technology. It is very unique technology.
EPLAN can render into 17 different languages, and automatic adoption to international standards enables the different technology to provide drawings and support customers across the globe. Due to its unique technology, EPLAN Electric P8 provides enormous benefits in the design of electric control panels.
You will get huge benefits if you choose good EPLAN electric P8 design services. You can visit several online stores for this purpose. Always try to choose the authentic electric P8 machine for different industrial usages.